"This tonic is amazing. The glow it leaves my skin with was visible already from day two. This is certainly a keeper."
- Kitta
"My skin looks brighter, feels softer, and
hormonal spots clear up quickly. Highly recommend this!"
- Maria
"It is extremely gentle and non-drying, but still leaves my skin really clean with a nice non-greasy glow. I have been fighting adult acne but this product seems to be helping minimize it."
- Celia
Not your usual acid toner
GIVES YOUR SKIN A HEALTHY GLOW 
A supercharged exfoliating toner that not only renews skin surface, but also nourishes and increases skin hydration for a healthy and super-glowing skin.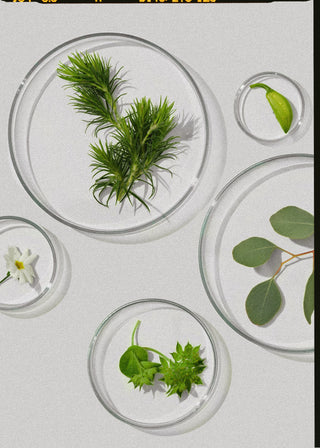 A FORMULA GENTLE ENOUGH FOR ALL 
Formulated with an intelligent complex of well-tolerated acids and natural fruit extracts that allows for daily usage.
EASY TO ADD TO YOUR SKINCARE ROUTINE
Achieve glowing skin every day of the year with just one quick and easy extra step in your daily routine. 
WHAT MAKES YOU GLOW?
KINDNESS TOWARDS THE PEOPLE I LOVE, AS WELL AS TOWARDS COMPLETE STRANGERS
MIRA
WHAT MAKES YOU GLOW?
SMILING
MARTHA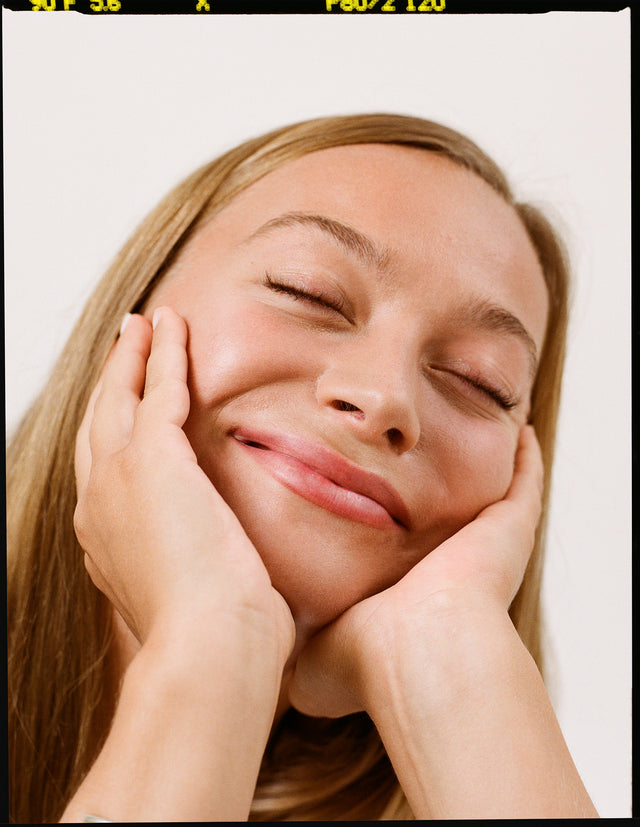 WHAT MAKES YOU GLOW?
A WALK IN THE FOREST WITH GOOD MUSIC IN MY HEADPHONES
KARL
FAQ
This category of toners contains high concentrations of exfoliating ingredients such as acids and fruit extracts. Acid toners help remove dead skin cells, even out skin tone, and promote cellular renewal, thereby revealing a smoother and more glowing skin. This type of products can also be called chemical exfoliants or exfoliating toners.
Gentle Glow Tonic is a reinvention of the acid toner. While it exfoliates to renew the skin's surface allowing skin to radiate a healthy glow, the intelligent make-up of the toner ensures that the fragile skin barrier is not compromised, but rather hydrated and nourished. The glow-boosting formula is both fragrance and alcohol free, and gentle enough for use daily on even dehydrated and sensitive skin.
It's all in the name: Gentle Glow Tonic. The formula is gentle enough for all skin types - even for sensitive skin – and it is perfect for both young and mature skin. Whether you have concerns about dull skin lacking glow, uneven skin tone, or maybe you struggle with congested or skin prone to breakouts, Gentle Glow Tonic will address all of these skin concerns while acting as a glow-boosting treatment.
We recommend using this acid toner in the evening. It should be introduced as the last step in your cleansing routine before applying any serums, creams etc. Once your skin has adjusted to the toner, you can begin using it in the daytime. Remember to always end your morning routine by applying SPF.
You can expect to experience more radiant skin already after one week. However, with continued daily usage you can also expect overall improvement of skin texture and tone as well as a more balanced skin.
This toner consists of a complex of well-tolerated acids and natural fruit extracts combined with an alcohol-free, hydrating base.

We have replaced commonly used acids, such as glycolic acid (GA) and lactic acid (LA), with lactobionic acid. This ingredient is a polyhydroxy acid (PHA) that acts the same way as other exfoliating acids, but the larger molecule size ensures it is less irritating on all skin types.

The natural fruit extracts also contain naturally occurring alpha-hydroxy acids (AHAs) that stimulates gentle biological exfoliation without causing photo-irritation.

Propanediol and glycerin form the moisturizing base and ensure skin is always well balanced after product application.